Exclusive
President Obama's Childhood Best Friend Arrested For Alleged Sex Attack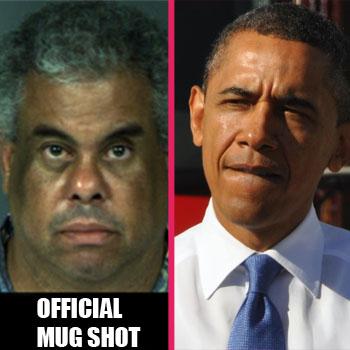 The high-school best friend of President Barack Obama has been arrested after allegedly assaulting a woman in a violent sex attack near Eureka, Calif., RadarOnline.com has learned.
Keith Kakugawa -- a man whom Obama previously described as having "warmth and brash humor" -- was chaged with a host of felonies after the September 13 incident.
He is facing 23 years behind bars on charges including false imprisonment, sexual penetration by force, oral copulation by force and battery.
Article continues below advertisement
"At about 9:00am, officers from the Arcata Police Department responded to an address in Arcata on the report of a sexual assault. Detectives conducted an investigation during the day that led to the identification of a suspect," Officer Richard Bergstresser confirmed to Radar, via a statement.
"At about 4:00pm Keith Kiyoshi Kakugawa, age 54 from Eureka, was arrested at his home and was booked and lodged at the Humboldt County Jail."
The alleged assault was first reported by the .
In his best-selling autobiography, Dreams From My Father: A Story of Race and Inheritance, Obama, then a presidential hopeful, wrote movingly about his high school best friend, whom he called "Ray" -- a man later identified as Kakugawa.
In his first year at Hawaii's elite Punahou School, then-9th-grader Obama was befriended by Kakugawa, who was two years older.
Article continues below advertisement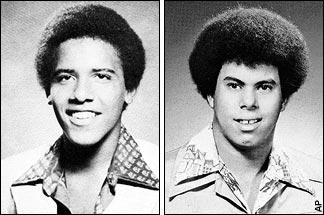 "Despite the difference in age, we'd fallen into an easy friendship, due in no small part to the fact that together we made up almost half of Punahou's black high school population," Obama, 52, wrote.
"I enjoyed his company; he had a warmth and brash humor."
But that gregarious teen grew up into a troubled man who struggled with alcoholism and was in and out of prison for years because of various drug offenses until his most recent arrest.
According to arrest records obtained by The ENQUIRER -- on newsstands now -- an intoxicated Kakugawa allegedly "punched, slapped and sexually assaulted" a woman with whom he'd gone out to dinner earlier in the night.
She told police that she had to escape by running outside a home naked.
Law enforcement authorities would not reveal more details of the case, telling Radar: "Due to the sensitive nature of this investigation, the press release is all we can give out."
Article continues below advertisement
"It's a sad tale of how two young boys who were best friends in high school took drastically different paths in their lives," Kakugawa's father, Kenneth Kakugawa, told The ENQUIRER.
"I'm sure Barry (Obama's childhood nickname) is going to be disappointed when he finds out that Keith has been arrested. They were as close as brothers at one time."
In an interview with ABC News in 2007, Kakugawa described his relationship with Obama as being like that of brothers.
"Everybody said they always saw him smiling and happy. I didn't. I got to see the turmoil, I got to see how he really felt," he said.
"Here's a kid who was growing up as an adolescent in a tough situation. He felt abandoned, he felt that his father abandoned him and his mother was always pursuing her career."
To find out what Obama did when Kakugawa confronted him during the President's first White House campaign, pick up the latest issue of The ENQUIRER, on newsstands now!