'I'm Back!' Paula Deen Cries 'Tears of Joy' At Texas Cooking Show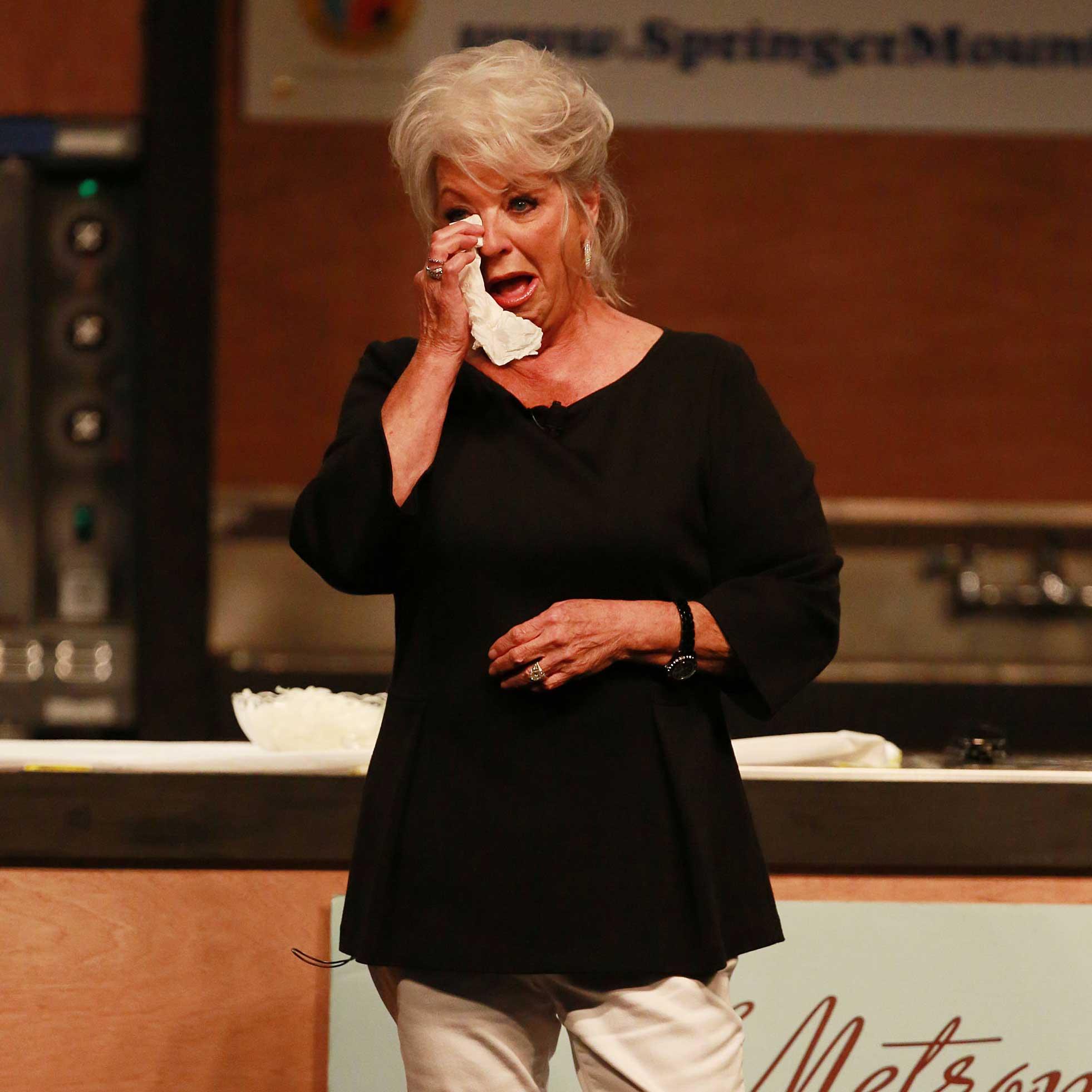 Paula Deen received a standing ovation and thunderous applause from her audience of 1,500 fans at the Metropolitan Cooking & Entertainment Show in Houston on Saturday.
In her first public appearance since news broke that she'd used the N-word, and was subsequently fired from the Food Network, Deen broke down on the stage.
"These are tears of joy, y'all," the celebrity chef cried. "I've said all along that the one place I'd want to make my first step back out is Texas. Y'all's hearts are as big as your state."
Article continues below advertisement
After RadarOnline.com revealed the Savannah-based chef and restaurant owner had used the racial slur; admitting to it in her deposition for a wrongful termination case uncovered by the National Enquirer, Deen also lost her cookbook deal and several endorsement and retail contracts.
The mostly female audience appeared to have forgiven her.
"When I first heard about it, my feeling was, she got caught," Sherry Carter, an African-American told the Houston Chronicle. "Just about everyone I know has used the word. At least she was honest about it."