Michael Douglas Wears Wedding Ring, Certain He Can Work Out Marriage Woes With Catherine Zeta-Jones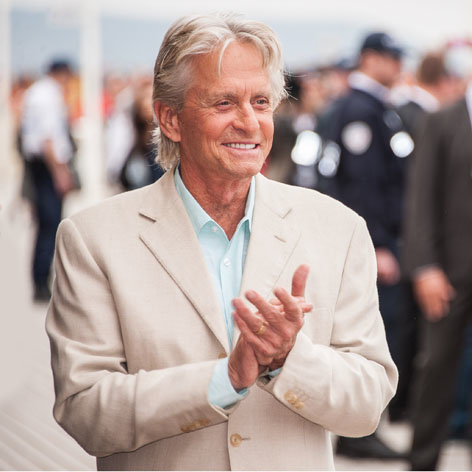 Appearing at the Deauville American Film Festival, Michael Douglas made it clear he's confident his marriage to Catherine Zeta-Jones can be saved.
Looking relaxed and healthy -- and still wearing his wedding band --Douglas was asked if he thought he and Catherine could work out their differences.
"Of course!" the actor responded confidentially and with a broad smile, the UK Sunday Mirror reported.
Douglas was in France promoting the theatrical release of his Liberace biopic, Behind the Candelabra.
Article continues below advertisement
"People have been kindly asking how I'm doing. Well I put on a suit tonight, one I can't come close to buttoning, so everything must be OK," Douglas added.
As RadarOnline.com has been reporting, Douglas and Zeta-Jones have been living separately for months, with his rep confirming they are taking time apart.
He's the front-runner to win an Emmy Award later this month for Candelabra which was released only on TV -- on HBO -- in the U.S.
It's not yet known who will escort him on the red carpet.