Kris Jenner Ashamed Of Wacky Sister Who Dates Men With Extensive Criminal Records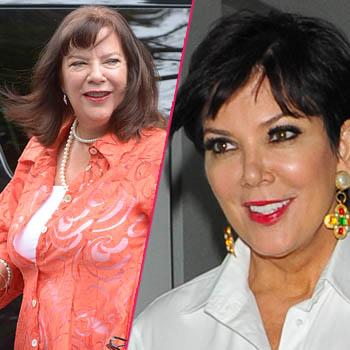 Kris Jenner is so concerned with image and the Kardashian family brand that she's turned her back on younger sister, Karen Houghton — publicly, at least — because she's ashamed of her and the men she dates, Star magazine reports.
"Kris is so over the top when it comes to being image-conscious," a family insider told the magazine.
"And while Karen is a totally down-to-earth sweetheart, she certainly doesn't come close to meeting the glam standards that Kris likes to publicly project for her family. That's also more than likely why you never see Karen on any of the family TV shows."
Article continues below advertisement
But more than that, Star magazine reports that Houghton's lived through relationships with an ex-husband and live-in boyfriend who both were involved with drugs and have extensive criminal records.
Houghton, 54, had a six-year marriage with Mark Zettel that ended in 2002 and produced a 15-year-old daughter, Natalie, and in January 2009 she asked for an order of protection against him with the San Diego County Superior Court.
"He's on crystal meth, psychiatric drugs, bipolar meds," Houghton claimed in the request, alleging that her ex's behavior was "volatile, threatening, scary, bullies me and my child. He will take my daughter away. He will find a way to make me pay for leaving him."
Zettel's court records show he's been arrested a staggering 16 times for grand theft, possession of ammunition by a prohibited person and being under the influence of a controlled substance.
Article continues below advertisement
Less than two years after her request for protection against Zettel, she then requested another order — this time against Steven Edward Thornton, an ex-boyfriend.
Thornton also has a rap sheet boasting 12 arrests in California and Tennessee on charges of aggravated burglary and theft.
In her request for protection Houghton wrote that Thornton is a "convicted felon, parole violator and crack addict…. I'm afraid for my safety if he is not restrained."
A family insider says, "Karen's relationships with such unsavory characters had to have been a major sore point with the Kardashian clan. Karen means well, but bringing violent cons into their family circle has made her a bit of a black sheep — especially to Kris."
To find out more about Jenner's strained relationship with her sister, pick up the latest issue of Star magazine on newsstands Thursday.