Biebs & The Boxer: Justin Shows Floyd Mayweather Some Love At Vegas Bout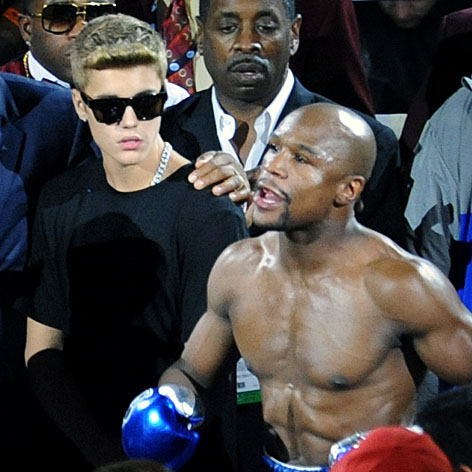 Justin Bieber did everything but put on gloves and throw some punches to help defend his pal Floyd Mayweather Saturday night when the super welterweight champion took on Saul 'Canelo' Alvarez at the MGM Grand Hotel.
Biebs was in the locker room with Mayweather before the right began, and walked behind him all the way to the ring. He and fellow Mayweather groupie, Lil Wayne, then jumped through the ropes with the fighter, dancing and rapping around their hero until the fight was ready to begin.
Article continues below advertisement