Jennifer Aniston & Justin Theroux Get Cozy In Toronto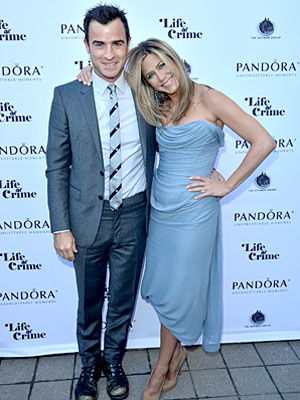 Jennifer Aniston has never looked happier - or more sexy - than she did Saturday night at the Toronto International Film Festival.
With fiancé Justin Theroux at her side on the red carpet, Aniston was promoting her new film, Life of Crime.
Wearing a soft blue Vivienne Westwood strapless dress with plunging neckline, Jennifer's figure was on full display, as was her huge engagement bling.
Aniston is getting some of the best reviews of her career for Life of Crime. That and her upcoming wedding came together to give Jen an ear-to-ear smile all night.
Article continues below advertisement