Jack Klugman's Son Rips Cory Monteith For 'Self Inflicted Tragedy'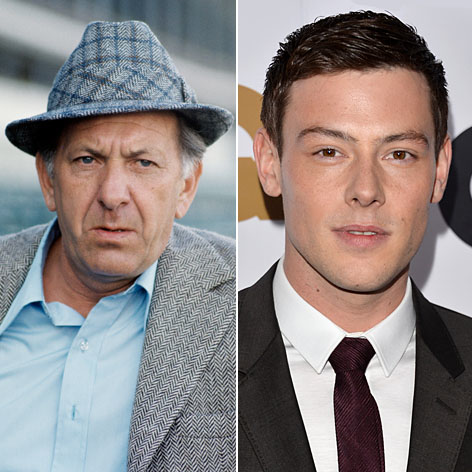 Jack Klugman's son Adam has slammed the late Cory Monteith -- because the Glee star is getting an extended Emmys tribute and his Odd Couple actor dad isn't.
Adam Klugman criticized Emmy organizers for extending a special honor to Monteith, who died in July of heroin and alcohol poisoning at age 31, while putting his father into the routine "In Memoriam" reel.
Referring to Monteith's overdose, Adam Klugman said in an Associated Press interview: "They're celebrating this self-inflicted tragedy instead of celebrating the life of my father, who won three Emmys.... Cory Monteith never won an Emmy."
Article continues below advertisement
Adam, whose Quincy M.E. star father died in December at age 90, said he has nothing against Monteith but "to compare the contribution he made to the contribution my father made -- it doesn't compare.
"It's an insult and it really seems typical of this youth-centric culture that has an extremely short attention span and panders to only a very narrow demographic" of young adults, he said.
This year, for the first time, Emmy organizers have decided to beef up the "In Memoriam" section with special tributes to five notable TV figures who died this year. The other honorees are writer-producer Gary David Goldberg, comic legend Jonathan Winters, and actors James Gandolfini and Jean Stapleton.
In addition to leaving Klugman off of the extended tribute list, organizers also aren't doing anything special for Larry Hagman, who played iconic J.R. Ewing on the original "Dallas."
In a statement, Emmy executive producer Ken Ehrlich explained, "To a younger generation, Cory Monteith's portrayal of Finn Hudson on 'Glee' was highly admired, and the producers felt that he should be included along with the four other individuals we have singled out."