'Hiccup Girl' Jennifer Mee Found Guilty Of Murder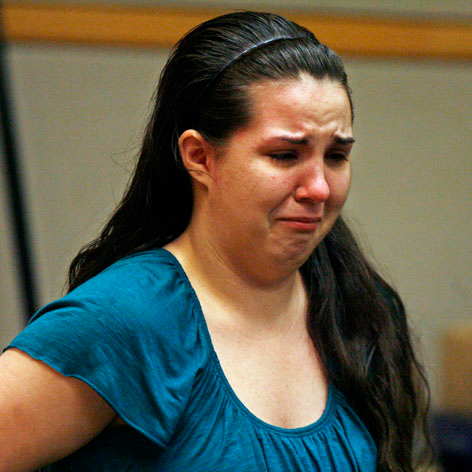 Jennifer Mee, The young woman who is known by the nickname "Hiccup Girl" was found guilty of first-degree murder on Friday.
Now 22, Jennifer was convicted by a Florida jury for being an accomplice in the shooting death of Shannon Griffin and she will serve life in prison without parole.
She wept as the verdict was read, following the five day trial where her attorney argued the she had a low IQ and suffered from both schizophrenia and Tourette's syndrome.
Article continues below advertisement
Her non-stop hiccupping for six weeks became national news in 2007 when she appeared on the Today Show to discuss her problem. Her attorney said in court this week that she is on medication for the hiccups but she had them one time during the trial.
Jennifer and two men, Lamont Antonio Newton and Laron Cordale Raiford, lured Shannon to an apartment under the pretense of buying marijuana where they planned to rob him but the men ended up shooting him four times. She did not pull the trigger but prosecutors argued that she arranged the set of up Shannon.
Raiford, 23, was convicted of Griffin's murder and was sentenced to life in prison and Newton is still awaiting his trial.