I Have Just As Much Money As Taylor Swift! Harry Styles Looking At $19.5 Million Beach Front Mansion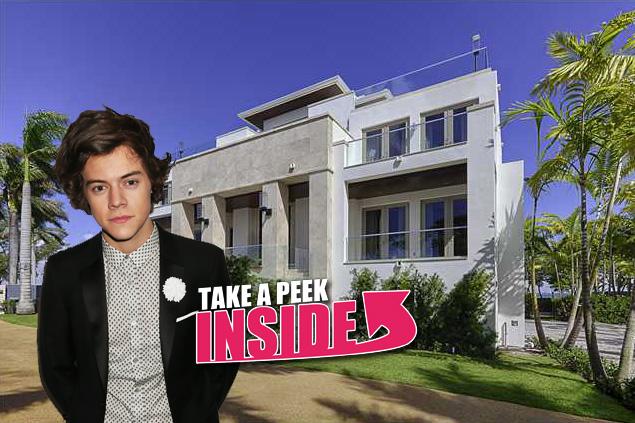 Harry Styles is rolling in the dough so dropping a cool $19,500,000 for an ocean front house would be no problem for him.
The One Direction singer -- and Taylor Swift ex -- has looked at a pricey Florida property twice and we've got the pics of it for you right here on RadarOnline.com.
Harry's Key Biscayne potential dream home is an ultra-modern marble contemporary six bedroom, six bathroom 6,544 square foot abode with two swimming pools, and one is on the roof according to Realestalker.com.
Article continues below advertisement
The water-front mansion has a fabulous media room with a 64-inch built-in flat screen TV as well as a grand entrance hall with a 30-foot ceiling. The master suite boats panoramic ocean views with dual walk-in closets as well as a "rock-star" style bathroom including "top-grade fixtures, glass counter tops, white quartz flooring, a white glass tile shower enclosure, and a 26-inch television in the mirror above the double sink vanity."
The third floor of the house is party central, with a roof top terrace, a workout areas with a TV mounted into the wall and the roof-top swimming pool. The other one is on the side of the house and is an infinity pool.
If there was ever a time for Taylor to say shut the f*** up it would be if Harry actually buys this fantastic house.