Catherine Zeta-Jones: 'I'm Very Worried About Her,' Says Maid Of Honor From Her Wedding To Michael Douglas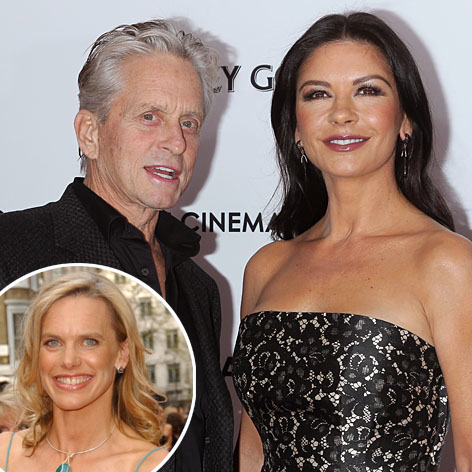 Anna Walker, who was Catherine Zeta-Jones' maid of honor when she married Michael Douglas 13 years ago, is speaking out about her friend's "fragile" health and how it will survive their marital split.
"The next few weeks will be very tough and I'm very worried about her," Walker, a TV host in the UK, told the Daily Mail.
"This is a very traumatic time and her mental health could be adversely affected."
Article continues below advertisement
Both Catherine and Michael, a throat cancer survivor, have spoken openly about Zeta-Jones' battle with bipolar disorder. She even went public with being back in in-patient treatment in April, something that occurred just weeks before she and Michael separated.
"I'm sure it's not been easy for her to cope with the stress of Michael's illness. She's just had another round of treatment for her bipolar and if she can keep that in check under all this stress it will be a miracle," added Walker.
"Her mother Pat is with her at the moment, so I know she's in good hands. And nowadays there is very good medication that can help."
As RadarOnline.com has been reporting, Douglas and Zeta-Jones have been separated for several months. However no decision has yet been made regarding divorce.
In confirming the split, his rep would only say, "Michael and Catherine are taking some time apart to evaluate and work on their marriage."
In fact, on Saturday, Michael was seen at the Deauville Film Festival and he was still wearing his wedding ring.
But being apart from Douglas, Catherine's friend believes, has hit her hard.
"Catherine is very old-fashioned and never wanted to ever go through a divorce," says Walker. "Her parents have been together for more than 50 years and are her role models. She wanted her marriage to be like theirs."