Exclusive
Bodyguard Who Worked For Rihanna, Beyonce & Gaga Killed By Cops After Naked Drug Rampage In Miami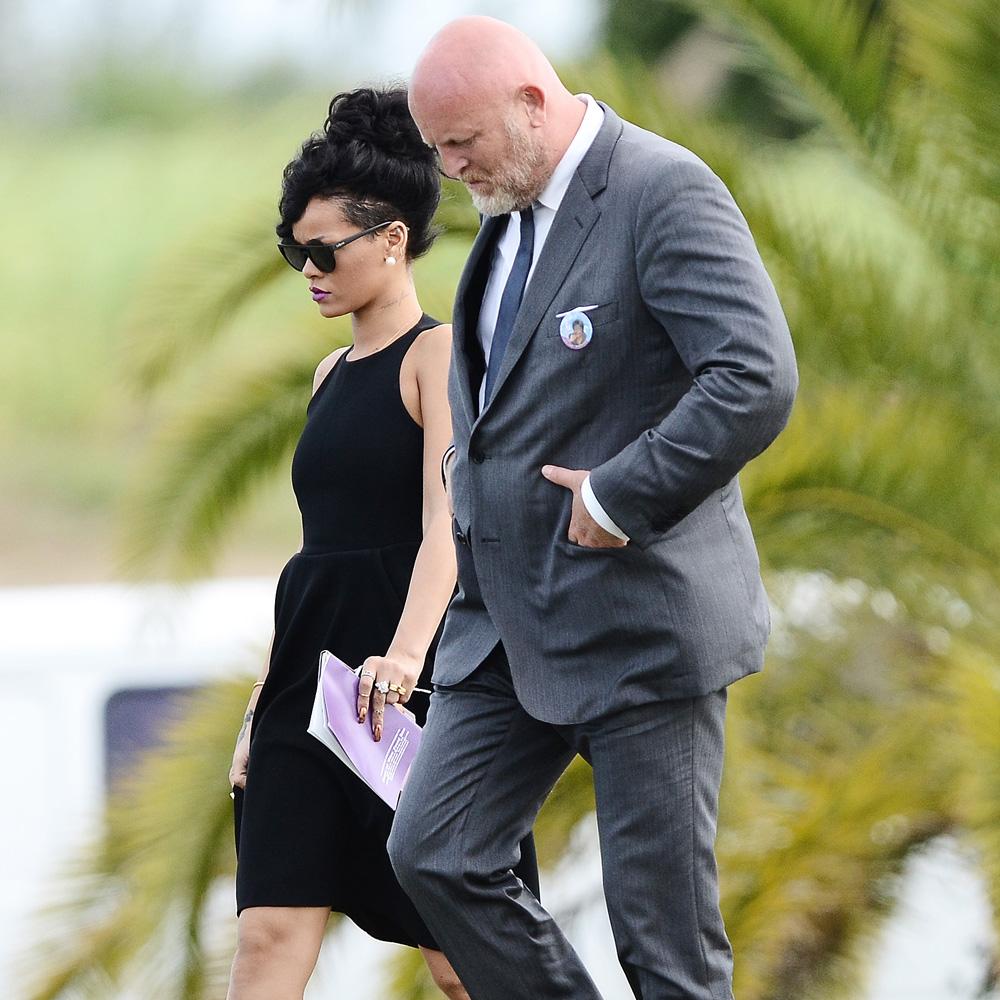 Rihanna, Lady Gaga, Beyonce and countless other A-listers put their lives in the hands of a man known as "The Dutch Giant," 6'5" celebrity bodyguard Norman Oosterbroek.
But a terrifying incident on Monday night has shown just how vulnerable they were in his care and how they could have secretly invited a madmen into their midst: Naked and high on drugs, Oosterbroek went on a violent rampage inside his neighbor's Miami mansion that ended with him killed by cops.
Article continues below advertisement
Around 10:45 PM on Monday night, Oosterbroek broke into his neighbor's property in Miami's Pinecrest neighborhood while naked and carrying a white powdery substance.
"He did gain access to the home," Detective Robin Pinkard of the Miami-Dade Police Department tells RadarOnline.com. "According to the victim Christiane Jung, she heard a noise. When she walked outside of her bedroom, she observed him standing there unclothed."
Jung's husband, Markus, quickly came to her aid and a verbal dispute ensued, "which escalated to a physical confrontation," according to a police report obtained by RadarOnline.com. "During the confrontation, Oosterbroek was observed ingesting an unknown substance."
Mrs. Jung called police, who were unable to subdue the 6'5", 280-lb. behemoth. "He was highly violent, uncontrollable, and unstable," said police spokesperson Maj. Nancy Perez
Article continues below advertisement
Officers tased him and he was transported to a local hospital where he was later pronounced dead.
The exact number of times that Oosterbroek was tased and the location of the charges are both still under investigation, though some reports claim he was tased in the chest.
"That has not been released," Det. Pinkard told RadarOnline.com. "It's still part of our investigation."
Also yet to be confirmed is the nature of the "white powdery substance" he ingested, which has been sent to a lab for analytics.
Despite his high-profile job, Oosterbroek had been in and out of rehab for several years, according to a report in the Miami Herald.
He owned a $500,000 home in the Pinecrest neighborhood but reportedly was not well-known by neighbors or the victims in particular.
Born in South Africa, Oosterbroek was originally a bodyguard for Nelson Mandela and later formed Netherlands-based security firm RAD. The personal security firm did not respond to a request for comment.
A lawyer for Oosterbroek's surviving wife April McDaniel told RadarOnline.com the family is currently making funeral arrangements.