'I'm Not Lying': Brandi Glanville Fumes After LeAnn & Eddie Deny They Want Her For Their TV Show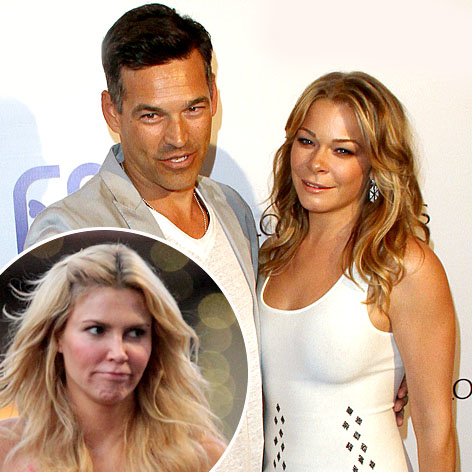 Brandi Glanville says she's not lying about LeAnn Rimes and Eddie Cibrian wanting her to be on their upcoming reality TV show!
As RadarOnline.com reported, Brandi claimed her ex-husband Eddie and wife LeAnn had asked her to be on the show, but she turned them down.
"I am laughing sooooooo hard at offer that just came into my agent," The Real Housewives of Beverly Hills star tweeted.
But a source later told RadarOnline.com that Brandi was lying--and it was HER people who had approached Eddie and LeAnn. And the couple had ZERO interest in including Brandi on the "scripted" reality show for VH1.
Article continues below advertisement
"Brandi's agent saw one of the producers of LeAnn and Eddie's show at an event recently and approached him about Brandi being on the show. Of course, it's not what LeAnn or Eddie want to do at all, so they never responded to her formal approach," the source told us. "Not content, the agent contacted VH1 a few days ago asking for $25,000 a show without ever being solicited for it."
They have no interest, the source added, "in her being on their show."
Now Brandi has struck back, as she always does on Twitter!
"I'm not lying about anything I've said on twitter," Brandi tweeted on Sunday night. "All true but I have a book to finish and boys to bath etc.#f***haters."