Exclusive
Who's Laughing Now? LeAnn Rimes Strikes Back At Brandi Glanville's Claim She Was Asked To Be On The Singer's New Reality Show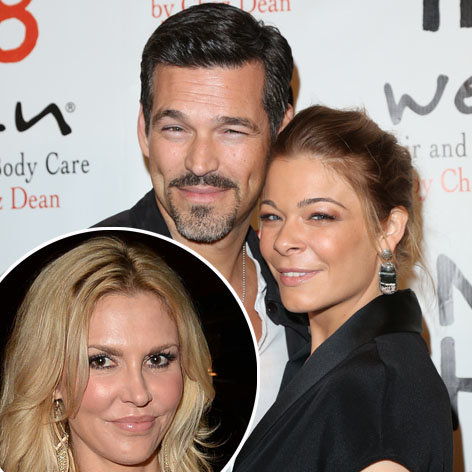 LeAnn Rimes and the producers of her upcoming reality show are slamming Brandi Glanville's claim she'd been asked to appear on the VH1 series, as exclusively reported on RadarOnline.com.
A source close to the production tells us exclusively it was Brandi's people who made the approach, not the other way around.
"Brandi's agent saw one of the producers of LeAnn and Eddie's show at an event recently and approached him about Brandi being on the show. Of course, it's not what LeAnn or Eddie want to do at all, so they never responded to her formal approach. Not content, the agent contacted VH1 a few days ago asking for $25,000 a show without ever being solicited for it," the source reveals.
Article continues below advertisement
The source claims that only when the producers didn't respond did Brandi start claiming they'd made her an offer she'd turned down.
"She can't stand that Eddie and LeAnn haven't responded, let alone have no interest in her being on their show. I mean, why would they ever in a million years have her on their show? She thinks she's some big draw. It's crazy!"
As we previously reported, Brandi -- famous for her very public feuding with Rimes -- claimed she was asked to be on the upcoming so-called "scripted" reality show starring her ex-husband Eddie Cibrian and his country singer wife.
MORE ON:
The Real Housewives of Beverly Hills
"I am laughing sooooooo hard at offer that just came into my agent," The Real Housewives of Beverly Hills star tweeted.
Saturday afternoon, LeAnn struck back, "I'm crying from laughing so hard," she wrote. "Thank god for some nonsense on a sick day."