Blake Shelton Fires Back At Westboro Baptist Church's Plan To Picket Upcoming Concert, 'B**w Me!'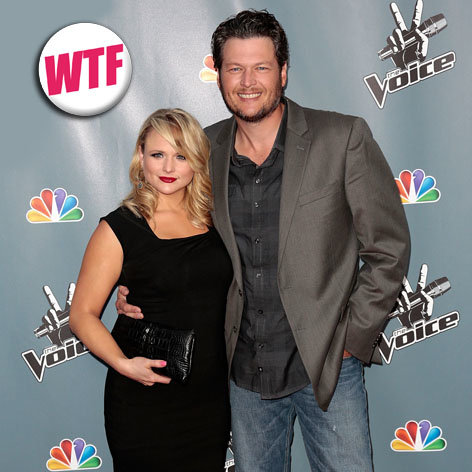 The controversial Westboro Baptist Church picked the wrong guy to fight with when it threatened to picket Blake Shelton's October 3 concert in Kansas City.
The Westboro folks started the war by proclaiming that Shelton's divorce from Kaynette Williams and subsequent marriage to Miranda Lambert make him "a vulgar adulterer" -- and follow this -- this is why some states have legalized same sex marriage.
Article continues below advertisement
The Voice coach had a rather succinct reply:
"Hey WBC.. I've got one more sin for ya... B**w me."
He then added, "This isn't about God. It's about me using this opportunity to make y'all look like the absolute complete dipshits you are."
Lambert then chimed in, taking the high road in defending her husband.
"It's such a shame when people use God as an excuse to get publicity. And they couldn't be farther from God," she tweeted .
Shelton now joins a long list of celebs, including Taylor Swift , who have been attacked by Westboro Baptist Church.
What do you think about WBC's planned protest against Shelton? Tell us in comments.