Botox Bethenny? Talk Show Host Bethenny Frankel's Forehead Looks Fake, Expert Says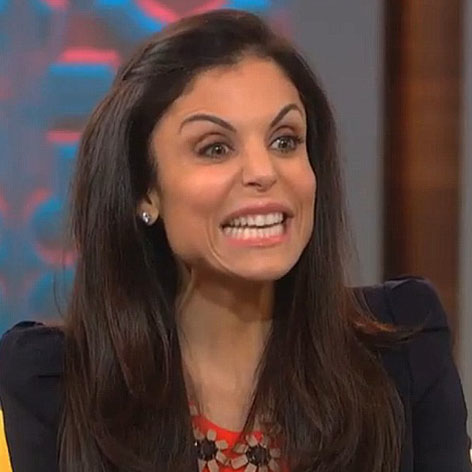 Bethenny Frankel is getting bad Botox, a top plastic surgeon has told the MailOnline.
New York Park Avenue doctor Robert Guida said the talk show queen, 42, has had "too many injections in the wrong spots. This is causing her eyebrows to arch way too much, giving her an overdone, ridiculous look."
Also, Frankel's complexion seems "too smooth," and "far from natural," according to Dr. Guida.
And another unnamed beauty expert told the MailOnline that the muscles on the center of her forehead "have likely been paralyzed" because of too many cosmetic fillers.
Article continues below advertisement
The former Real Housewives of New York City star told People magazine in 2009 that she'd tried Botox. But recently, her rep insisted she no longer has Botox or fillers in her face.