Amanda Knox Not Returning to Italy For New Trial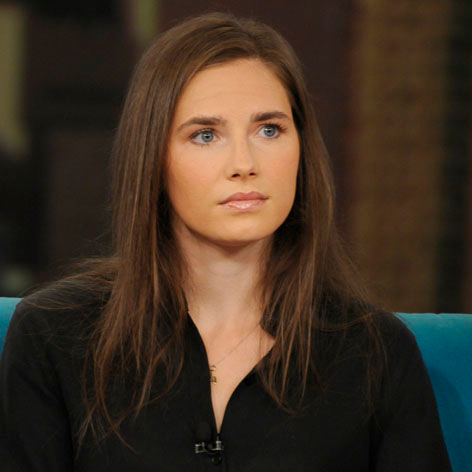 Amanda Knox has made her decision; she will not go back to italy when she and her ex-boyfriend Raffaele Sollecito are retried for the murder of her former roommate, Meredith Kercher.
"I'm not going back to Italy for this new trial because my presence has always been a distraction in the courtroom. Every single movement I made, every gesture, every facial expression was the focus of scrutiny and distracted from the presentation and analysis of evidence," Knox told the New York Post in an exclusive interview.
Article continues below advertisement
Knox, from Seattle, and Sollecito, who she met in Peruga, Italy after moving there for a college year abroad, were arrested in 2007 almost immediately after Kercher's bloodied body was found in the house she and Amanda shared. They were convicted in 2009 and sentenced to lengthy prison terms, only to see the conviction overturned in 2011. Then, in a stunning twist, the Italian court agreed to let prosecutors present their findings again, and those proceedings will begin September 30.
"If it were possible to go to the court and not have to deal with the issues of being afraid of being thrown back in prison again for an arbitrary reason, or for being able to financially afford it, absolutely I would want to be there, to face my accusers in court. I want to do everything I can to prove my innocence," Knox said.
She also revealed she is broke and back to being financially dependent on her parents. Her multi-million dollar advance for her book, Waiting To Be Heard, is essentially gone.
"Of the $3.8 million received, I carefully dispersed it where it was due: to taxes, to my lawyers, to my family so they no longer had mortgages at stake. Part of it went in fees to my agent, part of it in fees to my collaborator. At this moment, I am negotiating the last of it with my lawyers in Italy for the latest legal fees," Amanda explained.
Knox says she still doesn't feel free but hopes that day will eventually come.