Who Wore It Best? Justin Timberlake's Ex Britney Spears And His Wife Jessica Biel Face Off In Lace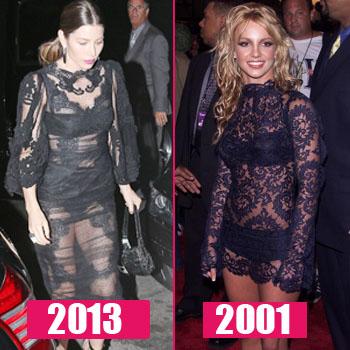 Article continues below advertisement
Britney and Justin were dating at the time.
(She also wore a longer lace gown to the Grammys in 2010, making it something of a signature style.)
So was Jessica paying tribute to the *NSYNC era? Or, since Jess has said Justin often dresses her, did he have Britney on the brain as he prepped for his big reunion? Or was it all just a coincidence? And most importantly, who wore it best? Let us know in the comments!