No More 'Tebowing' In New England: Patriots Cut Tim Tebow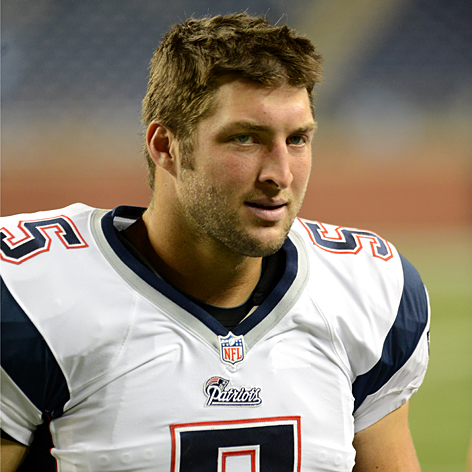 Tim Tebow is a man without a job. The quarterback who was the hottest thing in the NFL not that long ago, has been cut by the New England Patriots.
After a chaotic 2012 season with the New York Jets,, Tebow was brought in by the Patriots just three months ago
But after sitting out Thursday night's preseason match-up, he was asked if he was concerned about his pro football career.
"I'm blessed, because of my faith, that I don't have to worry about the future because I know who holds my future," Tebow told reporters. "It's something I try to live by. It really gives you a lot of peace in whatever circumstance I'm in."
Article continues below advertisement