'That '70s Show' Star Lisa Robin Kelly's Death: Her Body Couldn't Take The Abuse Anymore, Says Estranged Husband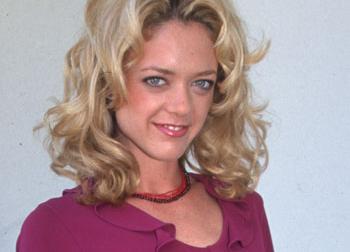 The troubled actress from That '70s Show died at the age of 43 after a long struggle with sobriety and a congenital heart defect — drinking up to a half-gallon of vodka every day in 2011.
Lisa Robin Kelly passed away in her sleep last Wednesday while in a rehab treatment facility, for the 22nd time.
"You can't do to the human body what Lisa did, for the length of time that she did, and expect to survive," Lisa's estranged husband, Robert Gilliam, told the National Enquirer.
Article continues below advertisement
"Not with the congenital heart defect, which Lisa had. Her poor little body just couldn't take all that abuse anymore."
As Radar previously reported, the actual cause of Lisa's death is still unknown following an autopsy and toxicology reports are expected to yield some answers but will take another eight to 10 weeks.
"Lisa called me in May 2011 and asked me if I would detox her," Gilliam told the tabloid.
"She was drinking more than a half-gallon of vodka a day. I got her off everything in six weeks."
After marrying Lisa in 2012, Gilliam says she then fell off the wagon again — which was followed by a downward spiral of DUIs, a hospital stay with a blood alcohol level of .387 and domestic violence and assault charges.
To find out more about what Gilliam believes might have saved Lisa's life, pick up the latest issue of the National Enquirer, on newsstands Thursday.