Exclusive
Teresa Giudice Doesn't Think She's Going To Jail -- Because Husband Joe 'Will Take The Fall'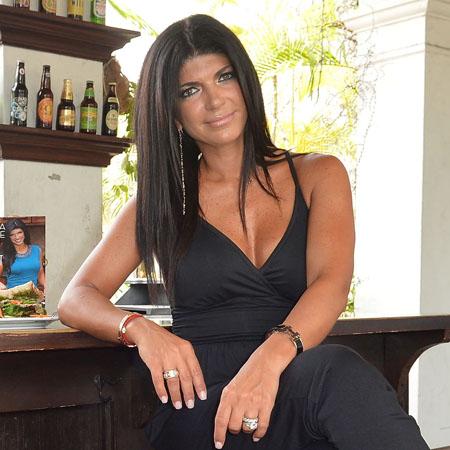 Teresa Giudice is facing 50 years in jail for fraud and tax evasion charges, however the reality star dubbed "The Real Fraud-wife" is confident that she will never be put behind bars -- because her husband will "take the fall."
The Real Housewives of New Jersey star and her husband Joe have been indicted by the feds on 39 charges.
Despite the reality that she could lose it all, "Teresa doesn't give a f**k," a source close to her told RadarOnline.com in an exclusive interview.
Article continues below advertisement
"She knew the indictment was coming down. She knew it before the show even started, she just didn't know when it would happen."
As RadarOnline.com exclusively reported, 41-year-old Teresa even attended an event in New York on Thursday night, just two days after appearing in court and having to plonk down a $500,000 bond.
She brushed off the drama, telling a photographer: "You can't stop living!"
As for the legal woes, the source said Teresa isn't in panic mode -- at all.
"Look at her, she was sitting on the beach after the news broke," the insider said about her "laissez-faire" attitude.
"She has watched how Joe's fraud case and been pushed back for months and months and she is telling people that she believes that is going to happen with this case too.
"Teresa doesn't think she's going to go to jail. Joe is going to take the fall for everything and Teresa knows it."
The source said Teresa and Joe are counting on the legal system's slow process being in their favor.
Noted the source: "They know this is going to get dragged out for a really long time and they're happy about that."