'Teen Mom' Mackenzie Douthit Marries Josh McKee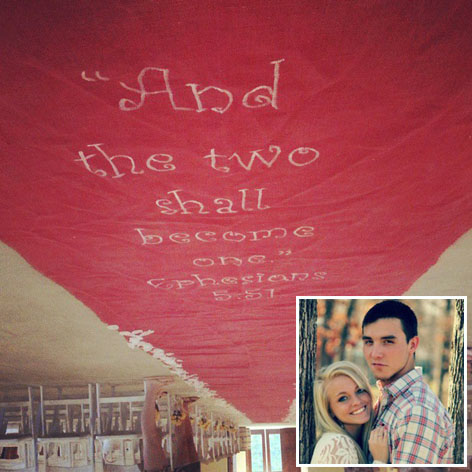 Pregnant Mackenzie Douthit and Josh McKee were married on Saturday.
The Teen Mom 3 stars walked down the aisle -- with MTV cameras rolling -- at an event venue called The Barn at Timber Cove in Pittsburg, Kansas.
"Today is the day I walk down the aisle and marry my best friend....and two shall become one...," the bride tweeted Saturday morning.
"Congratulations to Mackenzie and Josh!! We were blessed to be a part of your special day. Miami's very own "Teen Mom" married her best friend at our venue today and MTV was there to film!! We're so happy for you two," chimed in the folks at The Barn.
Article continues below advertisement
Just days ago, Mackenzie tweeted that she was already married but she didn't reference that confusing posting in all the excitement of yesterday's bash.
She had six bridesmaids and posed with them for a photo that copied one of the famous images from the hit movie, Bridesmaids.
The wedding's theme was country with the guys in boots and jeans, and the bride in a strapless white gown with a rhinestone-covered bodice.
Douthit and McKee are already parents to a two-year-old son, Gannon. Their new baby is due in February.
Teen Mom 3 premieres its new season August 26 on MTV.