Exclusive
Superstar Actress Rocked By Secret Drug Overdose Video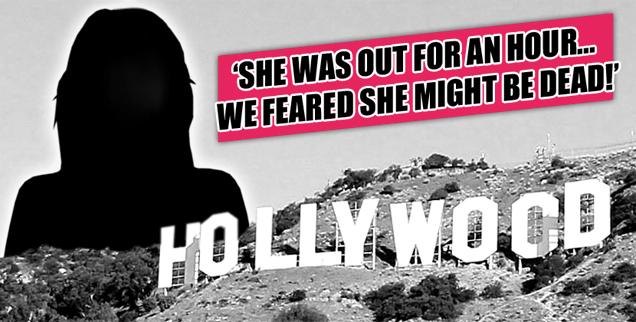 A world-famous actress has had a secret video recording of her suffering a terrifying drug and booze overdose presented in a court as part of her bitter child custody case, RadarOnline.com can reveal.
RadarOnline.com has chosen not to identity the superstar caught on camera -- other than she is a middle-aged Hollywood figure who has won major international awards for her on-screen work.
But this website can report that a disgruntled former assistant of the actress -- she is one of the most recognizable faces to appear on the silver screen and has starred in dozens of films -- provided the cell phone video to the woman's estranged partner.
Article continues below advertisement
He subsequently used it in support of his bid to strip her of custodial rights of their children.
The case is currently before a judge and remains under court seal.
Both parties involved are purportedly prevented from discussing it publicly.
According to well-placed sources, the ex-colleague of the top star told court that she had overdosed on a potentially lethal cocktail of Xanax, Vicodin and Ambien, which she knocked back with up to eight bottles of top-shelf Dom Pérignon champagne.
However, in response to the charges, the actress denied it was an overdose: She insisted that she suffered a seizure brought on by the stress of the custody fight, one insider revealed.
In an exclusive interview, the assistant, who also cannot be named, spoke to RadarOnline.com about the terrifying ordeal which is said to have occurred in April this year.
"On this particular day, I left her for an hour or so and went to go and get her food because she hadn't eaten for days," the assistant said.
Article continues below advertisement
"When I returned, I found her on the dining room floor face down. I turned her around and was shaking her and trying to wake her up. She opened her eyes and started convulsing.
"She could have been out for an hour.
"I thought she was dead or dying. That is why I recorded the video because I wanted to make sure no one thought we killed her."
Although the asisstant said friends were eventually able to stabilize the hard-partying star, they were horrified to learn she'd taken some of their prescription drugs.
They discovered a "stash" in the home, where the troubled actress had been staying after her partner kicked her out of the family home.
"I noticed my bottle of Xanax and Hydrocodone had been touched because my purse wasn't where I had left it," the assistant added.
Despite the lucky escape, the star refused to be treated at a hospital or enter rehab.
"She didn't want to go because she didn't want the media to find out," the assistant said. "We gave her water and took care of her (until she was better)."
The pal feared the incident was a deliberate attempt to kill herself.
"She would always talk about killing herself," the assistant added. "She knows she will die young like her mother."
The actress lost custody of her children following a nuclear confrontation with her partner around the same time as the overdose. She is still fighting to regain some custodial rights.