Exclusive
16th Woman -- A Great Grandmother -- To Accuse San Diego Mayor Bob Filner Of Sexual Harassment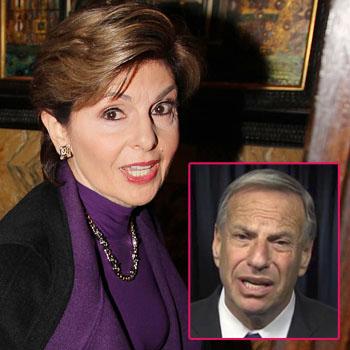 A 16th woman is preparing to come forward and accuse San Diego Mayor Bob Filner of sexual harassment.
The latest alleged victim is a great grandmother and is being represented by famed Hollywood attorney Gloria Allred, RadarOnline.com has confirmed.
The woman -- a senior citizen -- still works at the Senior Citizens Center Service Desk at City Hall in San Diego, Calif. She is expected to reveal details of sexual advances by the lothario politician — who completed a two-week rehabilitation program this week -- at a press conference later Thursday.
Article continues below advertisement
Allred has already filed a sexual harassment lawsuit against Filner, 70, on behalf of another client, Irene McCormack Jackson.
The civil rights attorney is also representing Michelle Tyler, who also claimed she was sexually harassed by Filner.
Earlier Thursday, Kathryn Vaughn, a local attorney, became the 15th woman to speak out about her encounter with Filner at a public event about a decade ago.
"He came up to me and I had a very uncomfortable moment with him. And at the time, I froze and looked around for my husband and there were a lot of other people in the room," Vaughn explained in an interview with CBS.
Filner apparently waited until Vaughn's husband walked away and when Vaughn was asked if Filner groped her, she replied: "He made an inappropriate movement on my body, yes."
Despite numerous calls for Filner to resign from prominent Democrats, including Senator Diane Feinstein, he's steadfastly refused to do so.