Rosie O'Donnell Buying Olivia Newton-John's Florida Estate For $5.6 Million, Take A Peek Inside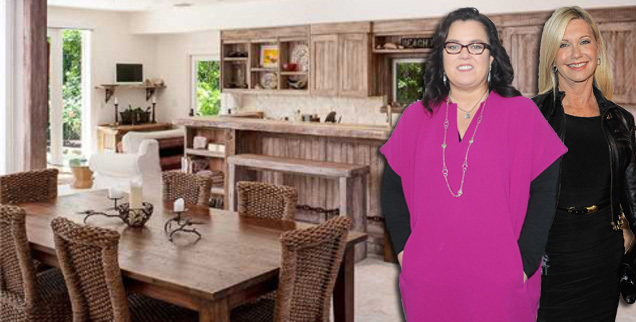 Celebs seem to love buying other star's home, and it's happening again in south Florida.
Rosie O'Donnell is under contract to buy the Jupiter Inlet Colony home belong to Olivia Newton-John, GossipExtra is reporting.
Rosie and wife, Michelle Rounds, were actually looking for a place for her mother when they were shown Newton-John's place. They fell in love with it, made an all cash offer, and are now planning to renovate the place for themselves and their kids.
Article continues below advertisement
The Grease star's husband, John Easterling, confirmed the deal but pointed out that they're still in escrow. "Nothing's done until it's signed, sealed and delivered."
O'Donnell sold her Miami mansion of Star Island in June for $16.5 million.
If the deal goes through, Rosie and Michelle will have Tiger Woods and Kid Rock as Jupiter Island neighbors.