Melissa Gorga Corners Teresa Giudice: 'Keep Being A Good Little Girl & Then We All Could Always Be Friends'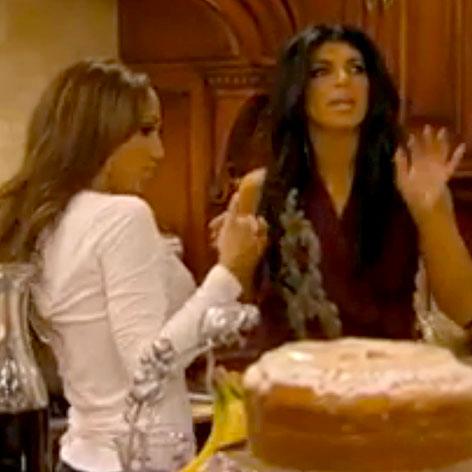 Article continues below advertisement
"I didn't know if your parents were going to come too or not?" Melissa asks Teresa.
Teresa replies, "I'm sure they probably want to make sure we're all good before they come in."
Melissa isn't satisfied though.
"Don't you want this for our children?" she questions.
"Of course I do," Teresa responds.
But despite their fake smiles, Melissa takes a swing at Teresa: "Keep being a good little girl and then we all could always be friends."
"Look who's talking," Teresa says.
Still, Teresa takes a moment to cool down and decides to let this one slide.
"In order to be a family, you need to let things roll off your back," Teresa tells the cameras.
"So you know what? I'm going to be a good sister-in-law."