Olivia Wilde Spontaneously Took It All Off For New Flick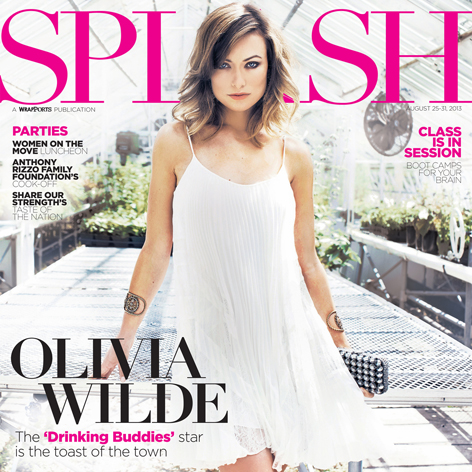 Olivia Wilde has taken her top off for sexy photo shoots but for her latest flick she took it all off. And it wasn't even the director's idea!
The drunken bonfire scene in Drinking Buddies, Wilde told the Chicago Sun-Times' Sunday magazine, Splash , was based on a bash the film's actors and crew had on a Lake Michigan beach.
"So the next night we did the bonfire scene and I thought, 'I should probably go skinny dipping.' And I ran into the water, and I didn't know what Jake Johnson was going to do! If he follows me into the water, we'll shoot something in the water. Or he doesn't. But I'm just as present in the scene as the audience is, which was really fun. And Chicago is home to some of the world's greatest improvisers, so it felt appropriate that we were making the film there."
Article continues below advertisement
The Tron star especially loved working in the Windy City because it was formerly the home of her fiance Jason Sudeikis and he frequently visited her there on location.
"He came to visit me on set and I said, 'We don't have anyone to play my boss, can you just come in and improvise with me for an hour?'" Wilde told SPLASH. "So he made up the character and we played around and it was a blast. We were lucky to have him."
Drinking Buddies, set in a Chicago craft brewery, opens Friday.