New York Yankee World Series Star Chad Curtis Found Guilty Of Sexual Assault On Three Teen Girls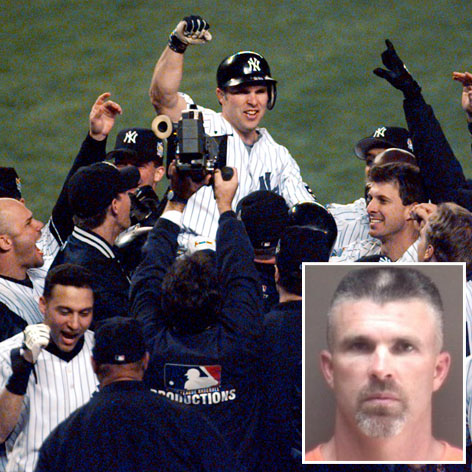 Chad Curtis was found guilty Friday of six counts of criminal sexual conduct.
It's been a long fall for the star of the 1999 World Series. Curtis, who also played for the Los Angeles Dodgers and the Detroit Tigers, was an outfielder with the New York Yankees in 1999, hitting two home runs in game three, and helping his team sweep the Atlanta Braves.
He retired from Major Leagues baseball in 2001 and in recent years has been coaching baseball, football and even an equestrian team for Grand Rapids, Michigan area high schools.
Article continues below advertisement
He was a volunteer strength trainer and substitute teacher last year when two 15-year-old girls reported to authorities that Curtis had inappropriately touched them on the buttocks while in the locker room.
A third girl then came forward with allegations that in 2011, Curtis had fondled and kissed her breasts and touched her private areas, the Grand Rapids Press us reporting.
"We give these young ladies so much credit for their courage," Barry County Prosecutor Julie Nakfoor-Pratt said. "It took a lot of courage to testify."
MORE ON:
Celebrity Justice
Curtis' defense was that he had only touched the girls in the same way a massage therapist would.
Curtis will be sentenced September 26 and is facing a maximum of 15 years in prison.