Mob Wives' Star Ramona Rizzo's Fiancé Sentenced To 15 Years In Prison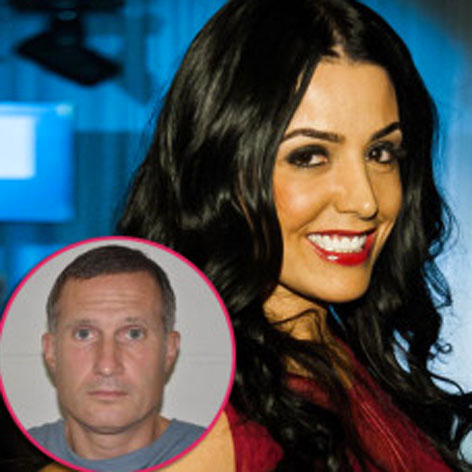 Mob Wives Star Planning Huge Wedding To Boyfriend Who Is Behind Bars.
Hold the rice and the wedding gifts! Ramona Rizzo won't be walking down the aisle any time soon.
Joseph "Joe Boy" Sclafani, the fiancé of the Mob Wives star, was sentenced to 15 years in prison Friday, and shipped off in handcuffs while Rizzo watched in a Brooklyn courtroom.
The alleged member of the Gambino crime family had pleaded guilty to distributing cocaine.
Article continues below advertisement
"I can't even find a reason why I made the decision," Sclafani told the judge of his drug business. "I made some bad ones and it's definitely my worst decision."
Rizzo decline to say what she'll do about her wedding plans.