Tension On The Set! Drama Rising Between Jennifer Love Hewitt And Her 'The Client List' Co-Stars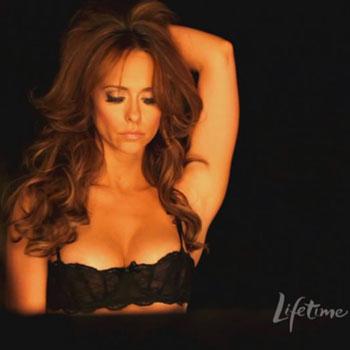 Jennifer Love Hewitt's personal life is great right now with a hunky fiancé and baby on the way, but her professional life is a mess according to a new report.
The set of her hit Lifetime show The Client List is a constant source of tension between the leading lady and her co-stars, Celebslam writes, claiming that Jennifer is so focused on her growing familythat she's become indifferent about the show.
Article continues below advertisement
"The network has them on hold until mid-December (also when she is due). There is no information as to whether they will go forward with the show. Lifetime wants the show to go in a different direction -- sexier, more about her being hot and sexy, running the 'massage' place and dating," a show insider told the site.
"JLH is not committed to that idea and likes the family side of it more. Her vision includes her costar/fiance Brian Hallisay. My very good guess is, she doesn't want to do the show without him there everyday. She probably wouldn't care if it all went away. Unfortunately, not all the actors on the show have the financial security she has and have been prevented from looking for other full-time gigs while she waits it out and plays out her real life fiction."
According to the report, after hitting it off with her now-fiance Brian, Jennifer purposely had Colin Egglesfield's role minimized so Brain could get more screen time.
"Last season Colin Egglesfield's role was marginalized to accommodate Brian Hallisay's increased screen time. As the couple got more serious she put him in more and more episodes (all, in fact) and changed the storyline to bring the estranged husband back and make him the greater love interest," the source revealed.
"Originally Egglesfield's character was sold has the main guy but JLH saw it her way despite Egglesfield being the fan favorite. She does carry the show but she seems to have trouble distinguishing fiction from reality."