It Was Just The SEX Factor: Simon Cowell Has 'No Plans' To Marry Pregnant Mistress!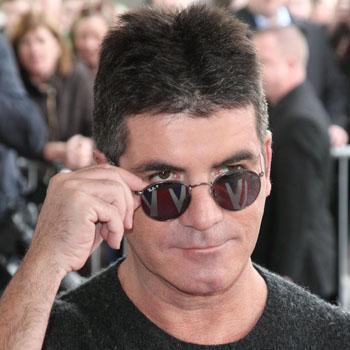 Simon Cowell has no intention of marrying the woman carrying his illegitimate child, a pal of the music mogul tells RadarOnline.com.
The X Factor judge reportedly knocked up married New York socialite Lauren Silverman, who emerged from hiding in The Hamptons on Thursday -- the first time she's been photographed since the scandal erupted.
"There is simply no question that Simon will take responsibility for the child and make sure the baby is taken care of," an associate of the reality television star told RadarOnline.com.
Article continues below advertisement
"He will step up and be a part of the life of the child… but Simon is saying privately that he has absolutely no plans to marry Lauren."
Lauren's husband Andrew Silverman, a 37-year-old real estate developer, was left "shocked" after learning of the illicit tryst and has named the former American Idol ace a co-respondent in divorce papers he filed in Manhattan Supreme Court, citing the adultery as the reason for the split.
Like Andrew, Cowell -- who stayed mum when quizzed by paparazzi about the fling as he left The X Factor headquarters in Los Angeles Wednesday evening -- was left shellshocked, a source said.
Revealed the pal: "There was a clear breach in trust that Simon had placed in Lauren because this pregnancy wasn't planned. They weren't planning on having a baby together, in fact, it never even came up."
The insider also doused reports that Cowell was close to Andrew, labeling the claims "very much exaggerated."
Article continues below advertisement
"It was actually Lauren that struck up the friendship with Simon and then girlfriend, Teri Seymour. They were couples friends, but it was all because of Lauren. She was closer to Simon than Andrew was to him," the insider said.
In previous interviews, Cowell, the eternal bachelor, bemoaned his single status.
"The truth is no-one will marry me," he said in 2012. "I must have made 65 marriage proposals and no-one's said yes so it's probably not going to happen."
And when asked if he would ever have children, in another interview, he joked: "God, no. I couldn't have children. If I had them here drawing on the walls I'd go nuts!"
Cowell was previously engaged to make-up artist Mezghan Hussainy, however he split from the stunning Afghan because she reportedly became upset over Cowell's busy lifestyle and his relationships with his circle of close female friends.
His past conquests -- all dark haired beauties like Lauren -- include model Jasmine Lennard and TV host Seymour.
The X Factor executive producer and Lauren met each other seven years ago on a Barbados resort and Simon has maintained what appeared to be a close friendship with the posh pair, as they were pictured together as recently as a year ago on a boating trip.