Brooks Forester Dumped 'The Bachelorette' Desiree Hartsock Because His Heart Was Already Broken, Reveals Ex-Girlfriend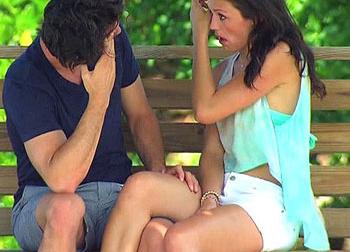 Desiree Hartsock was shocked when she was unceremoniously dumped by Brooks Forester but his departure was due to an old broken heart and a fear that he would face the same pain all over again with The Bachelorette.
The National Enquirer exclusively reported that Forester was devastated when a former sweetheart dumped him before he appeared on the show and he is still nursing his wounds.
"I broke Brooks' heart and he's never forgiven me," his former sweet­heart, 28-year-old model Erin Reese, told The Enquirer. "I dated him for nearly two years, and about 18 months ago we called it quits."
Article continues below advertisement
However, a source said that he was head over heels for Erin and that affected his appearance on the hit reality show.
"Brooks loved Erin very much," said a family insider. "They were talk­ing seriously about getting married, but then he found out that Erin was cheating on him. Brooks broke up with her and never looked back."
This heartbreak made him cautious about getting more serious with Desiree, especially after watching her kiss other guys.
"Brooks knew what he was signing up for with The Bachelorette. But at the same time, when he saw Desiree kissing other guys week after week, it was disgusting to him," a source close to him said.
For more exclusive details about Brooks' failed relationship with Erin and how that negatively affected his chances on the Bachelorette pick up the latest issue of the National Enquirer on newsstands Thursday.