Michael Jackson's Ex-Wife Debbie Rowe In Tears As She Recalls King Of Pop's 'Incredible' Pain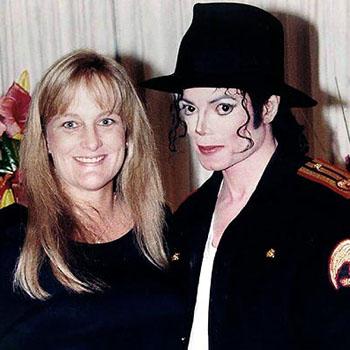 The ex-wife of Michael jackson told a Los Angeles jury on Wednesday that two doctors routinely gave the King Of Pop the powerful anesthetic agent proposal during cosmetic procedures.
Debbie Rowe told jurors in Katherine Jackson's wrongful death lawsuit that the Thriller hit-maker was given the drug on at least 10 separate occasions -- by Doctor Steven Hoefflin and her ex-boss Doctor Arnold Klein.
"These idiots (Hoefflin & Klein) were going back and forth the whole time not caring about him," Rowe, the biological mother of Jackson's two eldest children, Prince and Paris, said.
Article continues below advertisement
"Klein was not doing what was best for Michael," she added. "The only physician who ever cared for Michael was Allan Metzger."
Dr. Metzger was Jackson's internist.
"Michael had a very low pain tolerance and his fear of pain was incredible. I think the doctors took advantage of him that way," Rowe testified.
Rowe was called to the witness stand by the defendant in the case, concert promoter AEG Live.
The Jackson family matriarch contends AEG is responsible for the singer's death, because it failed to properly supervise his personal physician, Conrad Murray. Murray was convicted of the involuntary manslaughter death of Jackson.
"On at least two occasions, Hoefflin put Jackson out with propofol and didn't do anything other than put tape in his nose," Rowe — who became tearful at times -- testified.
Jackson, who died at age 50 in 2009, became dependent on pain medication after suffering horrific burns on his scalp during filming of a Pepsi commercial in the 1980's.
Wednesday was the 69th day of testimony in the lawsuit and last week the judge told the jury they wouldn't begin deliberations until late September.
Rowe is expected to continue her testimony on Thursday.