No Underwear! No Problem! Model Chrissy Teigen Reveals WAAAY Too Much On 'Fashion Police'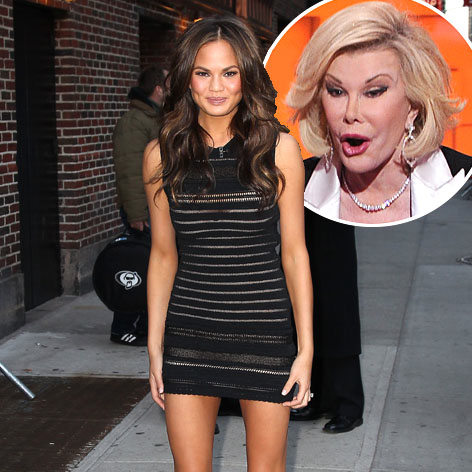 Appearing on Fashion Police Friday night, sexy model Chrissy Teigen revealed that she never wears underwear.
Host Joan Rivers just had to know: How does John Legend's bride-to-be deal with tampon strings.
Tegen was only too happen to explain! If she's on her own, she simply tucks it up her butt.
But if she's on a modeling shoot at that time of the month, she has a wardrobe assistant cut it off. Yuck! Who gets that job?
Article continues below advertisement
Even cohost George Kotsiopoulos was shouting, "TMI, TMI!"
We couldn't agree more!