Exclusive
Sheriff Pulls The Plug On Matt Lauer Interviewing Cleveland Kidnapper Ariel Castro After Warden Had Approved It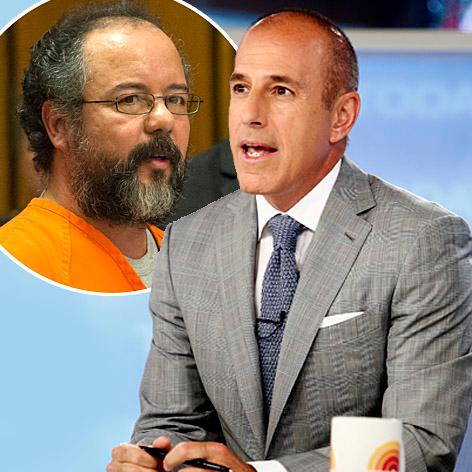 Article continues below advertisement
He is temporarily being held at the jail in Cleveland, before being transferred to a Ohio state prison.
The warden of the jail had "approved the Lauer interview," a law enforcement source tells RadarOnline.com exclusively. "In a last minute decision, after Matt and his crew were already at the jail, the Sheriff, who has seniority over the warden, pulled the plug on the interview.
According to WIOI-TV reporter Scott Taylor, someone at the jail let Sheriff Frank Bova know about the scheduled interview, and he dropped the hammer.
"I won't allow it," Bova said, according to Taylor. "An Ariel Castro interview from jail isn't going to happen in Cleveland."
The crew and Matt understood the decision, and didn't seem to have any hard feelings about it," our source tells us.