Bethenny Frankel On Her Bitter Divorce: 'I'm Going Through A Brutal, Brutal Time'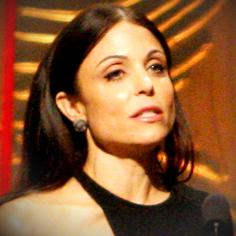 Fame and fortune aren't helping make Bethenny Frankel's bitter divorce any less painful and she opened up about the struggle saying that she is "going through a brutal, brutal time."
The 42-year-old reality TV turned talk show star is fighting with her husband, Jason Hoppy, for custody of their two year old daughter, Bryn Hoppy , and battling over their NYC apartment and, of course, money.
Bethenny gave an interview to Nightline where she opened up about her difficult situation.
Article continues below advertisement
"I'm going through a brutal, brutal time," she said. "It really, really is. I mean, there's no other way to slice it."
Bethenny also said that by not having a successful marriage she was letting down her fans.
"I felt like I disappointed people, because I felt like I was this role model, that represented the fairy tale."
She said the situation took a toll on her, telling Nightline, "I'm definitely bruised," but said she wouldn't have done things any differently.
"I don't regret letting the cameras roll at all," she explained, after appearing on three reality show that revealed the inner workings of her life.
"I could have skated by. I could have stayed on the show and been like, 'Oh, everything's perfect with us. Everything's great.' It made me feel dirty for people to think that I had this perfect relationship and this perfect life."
As RadarOnline.com previously reported, Bethenny has been spending time with billionaire Warren Lichtenstein, but she explained how she's relieving stress now.
"I would imagine eventually, sex would be a nice release, but you know, who knows?
"If I'm exercising or doing yoga it'll take the edge off on some level. And then I like to have a Skinnygirl cocktail. I'm not going to lie. Honestly. It's mommy juice."
Nightline airs on ABC Thursday at 12:35 am.