I Hated Being A Housewife! Adrienne Maloof Says She's Happier 'Off The Show'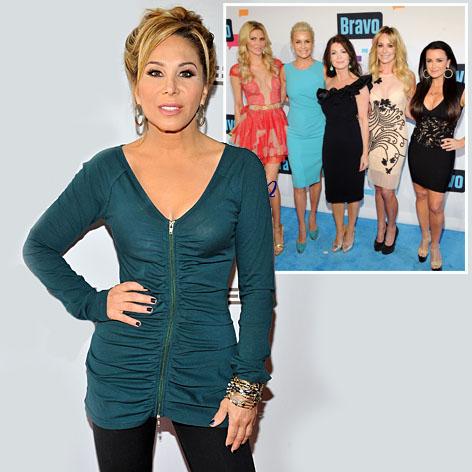 The boozing, the backstabbing and the bloody brawls were too much for Adrienne Maloof and she got the hell out of the Housewives franchise and hasn't looked back since.
"I'm happier that I'm off the show," the former Real Housewives of Beverly Hills star told Life & Style magazine about her angst-filled days as one of the uber rich west coast reality stars.
After a vicious season that saw legal action taken after her surrogacy was revealed, Adrienne refused to show up for the reunion and was given the boot from the Bravo show, but she says she has no regrets about not being a part of the antics any longer.
Article continues below advertisement
Fighting with Brandi Glanville over her family issue took a toll on her, and Adrienne says she definitely regrets sharing her secrets.
"There are times I wish I wasn't so public," she said.
Adrienne also revealed that there is nothing glamorous about the grueling schedule the women had to keep.
"Having to be in hair and makeup for three hours for two minutes of shooting," she said and then detailed the late nights and early mornings they were required to film.
"I'd have to be up at 5:30am, and then there'd be a party until 11 at night."
Adrienne also believes that the ultimate demise of her marriage to Dr. Paul Nassif was inevitable.
"It escalated what was eventually going to happen."