Was Kim Kardashian The Target? Cedars-Sinai Medical Center Fires Six Workers Who Accessed Records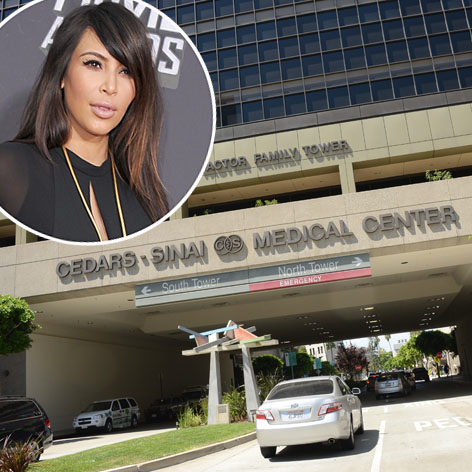 Cedars-Sinai Medical Center has fired six workers who accessed patients' records during the time Kim Kardashian was there for the birth of her daughter, North.
Five of the six workers accessed the records of a single patient. The sixth employee incredibly accessed the records of 14 patients.
The security lapses occurred between June 18 and 24. Kardashian delivered her baby on June 15 and was registered in one of the hospital's deluxe birthing suites. Escorted by her baby daddy Kanye West, the Keeping Up with the Kardashians star was released from Cedars on June 20.
Article continues below advertisement
Cedars-Sinai has "a high standard for security," the hospital's chief privacy officer said in a statement. "Unauthorized access to any patient's record is, quite simply, unacceptable."
Britney Spears, Maria Shriver and Octo-Mom Nadya Suleman have all had their medical records compromised at L.A. area hospitals.
Cedars has declined to identify Kim as the targeted patient, but the timing of the "unauthorized access" unfortunately points to her.