Exclusive
Teresa Giudice Fights With Her Mother-In-Law -- Jersey Style: Screaming, Name Calling & Plate Throwing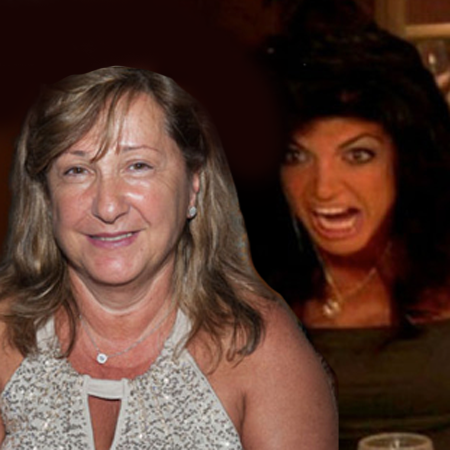 Long before her table tipping days Teresa Giudice had another set of enemies – her in-laws, and RadarOnline.com has exclusively learned that her fights with them got so out of control that on one occasion glass plates were thrown!
Teresa and her mother-in-law Filomena Giudice are showing a unified front on the Real Housewives of New Jersey this season and ganging up against Melissa Gorga but their relationship wasn't always so happy.
Article continues below advertisement
"Joe's mother and father hated Teresa for the longest time," a family insider told RadarOnline.com.
"She blamed Teresa for all of the family's financial problems and they thought she was bankrupting Joe with her frivolous spending. She was extremely showy and Filomena thought that she over-spent her son's money.
She thinks Teresa put them in the troubled place where they are today."
The insider revealed the instance where things got really ugly.
"Teresa and her in-laws were fighting one time and plates went flying! Glass was breaking everywhere and everyone was screaming. The names that everyone got called were truly ugly" the insider said.
However, ever since Melissa joined the show, the Giudice's have sided with Teresa against her.
"Shelia Giudice and Teresa used to have epic fights, but now everyone is untied against Melissa. Teresa needs them now."
The Real Housewives of New Jersey airs on Bravo Sundays at 8/7c.