'Teen Mom 3' Official Trailer -- Watch It Here!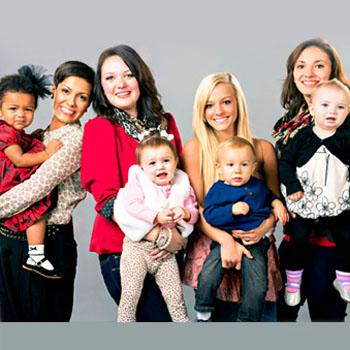 Four new mothers will be making their Teen Mom 3 debut next month and RadarOnline.com has your first look at the official trailer.
The popular MTV docu-series follows Alexandria Sekella, Briana Dejeus, Katie Yeager and Mackenzie Douthit through the typical ups and downs of being a teen mother — including relationships, cheating, work, school, drugs and a ton of drama.
All four women previously starred on 16 & Pregnant but made the leap to Teen Mom 3 once their babies were born.
Article continues below advertisement
The two-minute trailer features plenty of fighting between the moms and their baby daddies, which is sure to play out in full during the premiere season.
The teen birth rate in the United States declined 25 percent between 2007 and 2011 and despite the steep decline in teen birth rates, more than 700,000 teenage girls in the U.S. still become pregnant each year and one out of every ten children in the U.S. is born to a teenage mother, MTV released in a statement.
Teen Mom 3 premieres on MTV August 26 at 10 p.m. ET/PT.