Exclusive
Break In The Case Of Teen Found Dead In Middle Of The Road: Cops Say Video Will Lead To Vehicle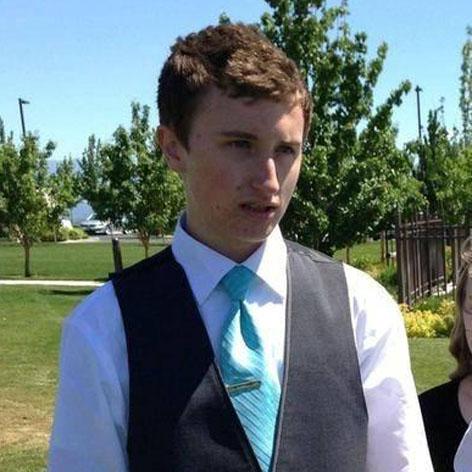 There has been a break in the case of the teenager who was found dead in the middle of the road and RadarOnline.com has exclusively learned that the sheriffs have a video that they believe will lead them to the vehicle that struck and killed Nathan Haun.
The 17-year-old's body was found on Saturday, July 13 at 5 am by a woman driving down a rural road and the Utah State Coroner's Office said he suffered "very extreme trauma."
Article continues below advertisement
Nathan had been at a party with friends on Friday night and was found dead hours later on the rural Utah road. The Coroner's Office said that he died after being struck by a vehicle.
Law enforcement sources exclusively told RadarOnline.com that there is a video that they believe could lead them to the vehicle that was responsible for running over Nathan.
"The video is not of an act but it will lead us to the vehicle and we believe that would explain what happened to Nathan," the source said.
The Sheriff's Department is trying to determine if the vehicle belonged to friends of Nathan's or people he was with the night that he died.
His father Preston Haun previously told RadarOnline.com that he doesn't believe his son was victim of a random hit and run accident.
"I honestly believe that he was run over by someone at the party," Preston told RadarOnline.com.
"I believe he was run over on purpose. There were no skid marks. It was like he was hit and they kept on going."
Stay with RadarOnline.com for developments in the story. Anyone with information about Nathan's death can call the Utah County Sheriff's Office at (801)794-3970.