Exclusive
Tip Top! Taylor Swift Leaves $500 Gratuity At Italian Restaurant In Philly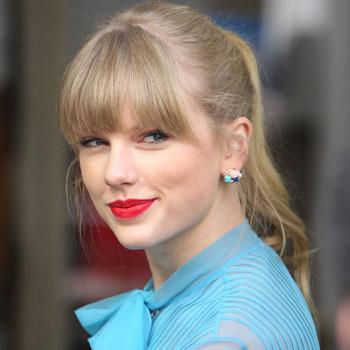 Taylor Swift is only 23-years-old, but she's already joined the exalted ranks of Hollywood's biggest tippers: After treating her dancers and friends to an Italian dinner in Philadelphia on Friday night, she picked up the $800 bill and left a $500 tip on top of that.
Taylor, 18 members of her tour crew, and friends Austin Mahone and Ed Sheeran arrived at Ralph's Italian Restaurant in Philly shortly after midnight on Friday, just after wrapping up her concert at Lincoln Financial Field.
Article continues below advertisement
"Taylor was very, very nice," the manager, Ron Trombino, tells RadarOnline.com exclusively.
"The whole group ordered off the menu, whatever they wanted. Taylor had chicken parmesan."
Instead of peeing in the kitchen, like one of her peers did recently (ahem, Justin Bieber), Taylor left a great impression on the staff.
"It was a very nice experience, very easy," Trombino says. "Taylor was really very down to Earth."
And her $500 tip certainly left an impression. Says Trombino, "Yes, she left a very nice gratuity."
Taylor continued to share the love on Saturday, when she visited patients at the Children's Hospital of Pennsylvania.