Tara Reid Cut From Sharknado Sequel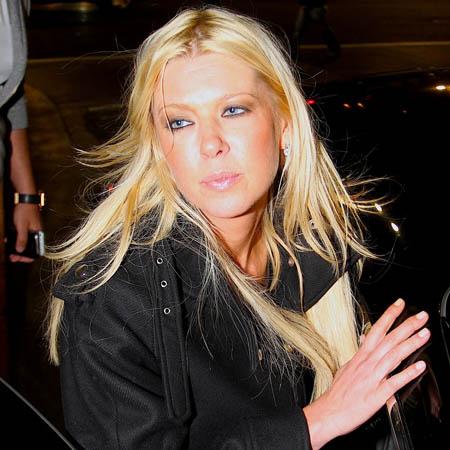 Though the movie was her most talked-about project in years, Tara Reid has been axed from the upcoming sequel to Sharknado. In the first made-for-TV movie, the American Reunion star earned a reported $50,000 for her role as a April Wexler, who teams up with her estranged husband Fin to take down the sharks menacing Los Angeles via a hurricane.
The bizarre flick caused so much buzz that a sequel was ordered even before a script was written. However, the 37-year-old actress isn't the only one getting the axe, reports say only Ian Ziering will reprise his role in the new film. Unfortunately, it seems no one told Tara Reid as late Saturday night she tweeted, "i just was looking on twitter and sharknado 2 is trending what should we make it about tell me your ideas@tarareid."
Article continues below advertisement