Talk Show Confession Lands Man In Handcuffs, Charged With Seven Counts Domestic Abuse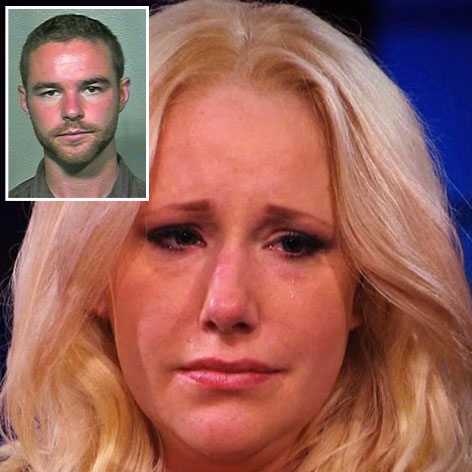 The title of the talk show segment was Broken Bones, Broken Hearts, Broken Engagements -- and guest Timothy Cruz was made to order.
Speaking about his girlfriend Brittany Roberts, Cruz confessed: "I've punched Brittany in the face. I've kicked her. I've given her a concussion."
He also admitted to breaking Brittany's nose and choking her to the point that she nearly passed out.
Roberts called her boyfriend and the father of her six-month-old daughter "a ticking time bomb" and "evil," and yet she said she'd still marry him if he'd change.
Article continues below advertisement
"This man is going to kill you!" the host shouted at Brittany while Cruz sat just a few feet away.
After the show aired in November, the Oklahoma Department of Human Services took the couple's baby into custody because many of the attacks described had occurred in the little girl's presence.
But it was not until May that Brittany went to the Edmond, OK police about her own situation.
They began investigating, The Oklahoman, building their case against Cruz.
After the episode had a repeat airing on Monday, officers set up for Brittany to have a phone conversation with Cruz where he admitted that everything he said on the show had been true.
He was arrested immediately after, and has been charged with seven counts of domestic abuse.
Cruz's attorney told The Oklahoman that Brittany's motive for going to the cops was "suspect."
Brittany is now trying to raise the funds to hire an attorney and work on getting her daughter back.