Stars Converge On Comic-Con 2013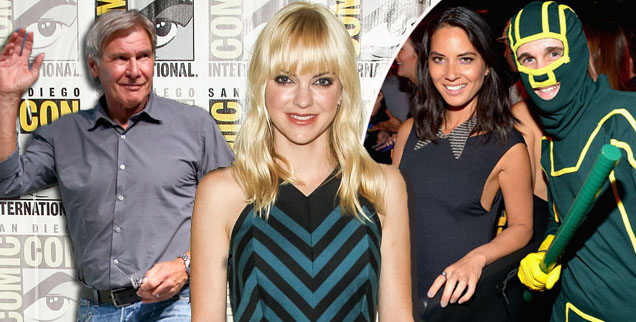 The annual Comic-Con convention in San Diego is THE place to be this week for every celeb with a movie or TV show to promote.
What started out strictly as a get-together for science fiction geeks is now the number one place for stars and their studios to market their goods.
Kevin Bacon showed up to talk up season 2 of his chilling TV series, The Following.
Donald Faison was there for Kiss-Ass 2 and the party for the flick, put on by Playboy and Universal, was a must stop for Comic-Con attendees, The Newsroom star Olivia Munn and Dexter hottie Julie Benz.
Article continues below advertisement