Exclusive
Slingshots & Broken Windows: 'RHONJ' Star Joe Giudice Used 'Gang' Tactics To Intimidate Creditor, Claims Lawyer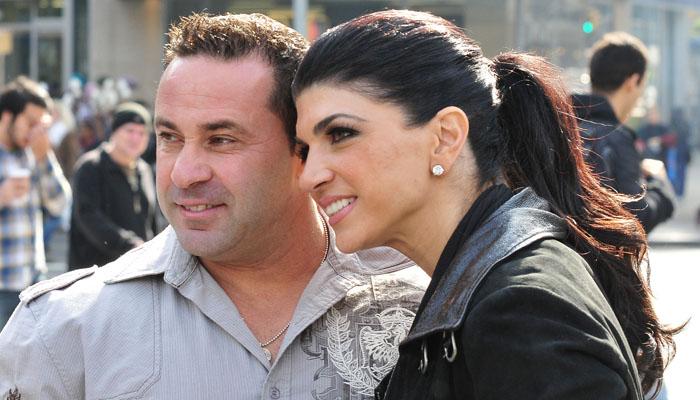 Anyone who's seen an episode of Real Housewives of New Jersey knows that Joe Giudice is not exactly a man of great restraint.
He's physically brawled with his brother-in-law twice and called his wife Teresa a "c**t" on camera.
Now, a source tells RadarOnline.com that such behavior is just the tip of the iceberg. According to attorney Monica Chacon, who represented Joe's former business partner Joe Mastropole in a 2007 fraud case, Joe allegedly used "gang" tactics to intimidate her and her client.
Article continues below advertisement
"Someone blew out seven windows at our office the same day we filed in court," she claims. "They were shooting slingshots with marbles. Of course we didn't catch Joe doing it, but my and my husband's office and Joe Mastropole's office were both targeted the same day we filed in court. It wasn't a coincidence."
Chacon and her husband, attorney William Carlo Saracino, have "dealt with heavy criminals and we'd never had to deal with that sort of nonsense before. You see a lot of different types of people when you're a lawyer, but these two … I don't know if they're just that dumb, or if they're crazy smart."
"They just don't care!" Chacon says. "They do what they want, and they say what they want, and figure that someday they'll deal with the implications."
Indeed, that day has come at last. Joe and Teresa are currently out on $500,000 bail each after being indicted with 39 counts of financial fraud.
"Even Al Capone didn't go down for murdering people, he went down for tax evasion!" Chacon laughs. But despite rumors, she says that Joe and Teresa definitely don't have mafia ties.
"They have an inner-city, gang mentality," Chacon explains. "They're like people who have nothing to lose. That's what you're dealing with. It's crazy."