Not So Sexy In The Hamptons! Sarah Jessica Parker Goes Makeup Free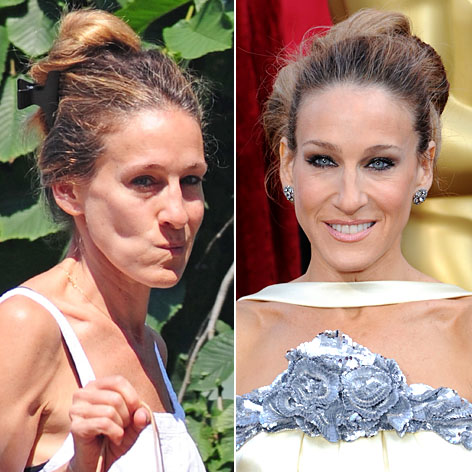 There are just some times when a girl doesn't want to have to get into full makeup, and grocery shopping is one of them.
But when you're Sarah Jessica Parker -- considered by many to be one of the world's most glamorous women -- it's hard to get away with going casual.
With her hair lazily pulled up and wearing a white sundress that unfortunately accentuated her super-skinny arms, the Sex and the City star made her grocery run on Friday while vacationing in the Hamptons on New York's Long Island.
Article continues below advertisement
Keeping it comfy, SJP wore some trendy open toe shoes with low heels but we're sure they're not the kind of cheap shoes she's complained about ruining her feet earlier this year.