Randy Travis Setback: Country Star Suffers Stroke In Hospital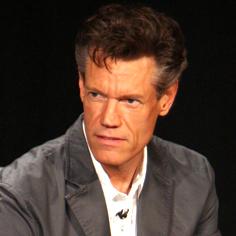 Randy Travis has suffered another setback, this time a stroke, while in a Texas hospital, his publicist tells RadarOnline.com.
"As a complication of his congestive heart failure, Mr. Randy Travis has suffered a stroke and is currently undergoing surgery to relieve pressure on his brain," representative Kirt Webster said on Wednesday night.
Travis, 54, remains in a critical condition.
Earlier Wednesday, doctors had said Travis was in good health until three weeks before he was hospitalized, when he contracted a viral upper respiratory infection.
Article continues below advertisement
The viral illness led to a weakened heart muscle that eventually worsened into heart failure.
"He was admitted at Baylor McKinney with a presumptive cardiomyopathy and congestive heart failure," Dr. William Gray said.
"He was stabilized and subsequently sent to The Heart Hospital Baylor Plano for a higher level of specialized care in the care of Dr. Michael Mack."
Dr. Mack added: "Since his transfer, his condition has stabilized and he has shown signs of improvement."