Pierce Brosnan Mourns Death Of Daughter Charlotte, Loses Battle With Cancer At Age 41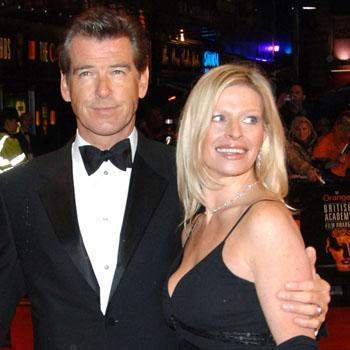 Former James Bond star Pierce Brosnan is said to be devastated after the death of his daughter at age 41, who passed away from ovarian cancer.
Mother-of-two Charlotte Brosnan passed away last week, it's been revealed, from the same disease which killed her mother Cassandra, Pierce's first wife, 20 years ago.
The news was confirmed in a statement from the 60-year-old actor late on Monday.
"On June 28 at 2 p.m. my darling daughter Charlotte Emily passed on to eternal life, having succumbed to ovarian cancer," Brosnan, 60, told PEOPLE. "She was surrounded by her husband Alex, children Isabella and Lucas and brothers Christopher and Sean.
Article continues below advertisement
"Charlotte fought her cancer with grace and humanity, courage and dignity. Our hearts are heavy with the loss of our beautiful dear girl. We pray for her and that the cure for this wretched disease will be close at hand soon. We thank everyone for their heartfelt condolences."
Charlotte is survived by her long-term partner and her children, Isabella, 15 and eight-year-old Lucas.