Openly-Gay NBA Player Jason Collins' Former Fiancee Says He Called Her His 'Soul Mate'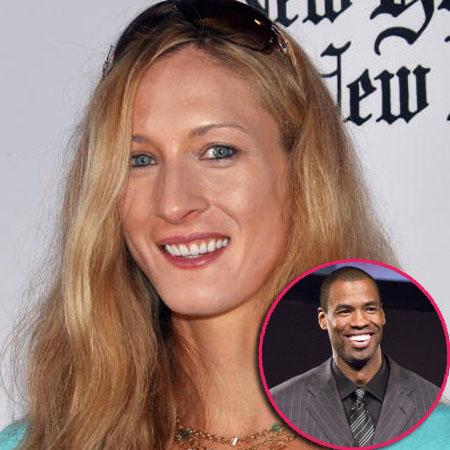 When Jason Collins came out as gay in April, he mentioned having once been engaged to a woman. That woman is Carolyn Moos, herself a former pro basketball player, and in the new issue of Cosmopolitan, she tells her side of the story.
She recalls being immediately attracted to Collins when she met him at Stanford University, particularly pleased that he, at 7 feet, stood taller than her 6-feet-5-inches. But they didn't start dating until after college, and their basketball schedules made it difficult for them to spend much time together during the season. Even so, "We understood each other in a way that others couldn't," Moos writes, recalling one instance when Collins told her she was his "soul mate" and "meant for him."
Article continues below advertisement