BET Brawl: Omarosa's Mom And Claudia Jordan Clash On Red Carpet, Police Reports Filed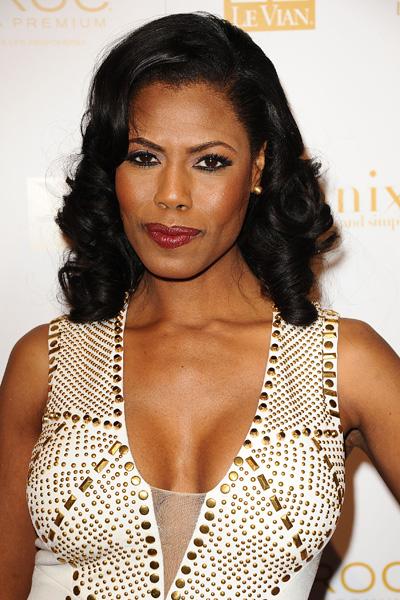 Omarosa Manigault and Claudia Jordan battled it out during Celebrity Apprentice and now their feud has spilled over to the BET Awards, RadarOnline.com has learned.
According to onlookers, Omarosa's 65-year-old mother was walking the red carpet with her daughter at the Nokia Theatre in Los Angeles on Sunday night when she clashed with Jordan, the former Miss USA semi-finalist.
One source told RadarOnline.com that when Momarosa, as she's affectionately known, passed Jordan who allegedly said something rude about Omarosa's late fiancé, actor Michael Clarke Duncan, who passed away in 2012.
Article continues below advertisement
"Claudia shoved Omarosa's mother," the source told Radar.
"Omarosa didn't even see anything happen because she was on the CNN platform giving an interview. But security grabbed Claudia and made her leave the carpet."
Jordan has a different version of events about what took place, writing on Twitter after the incident: "Wow that awkward moment when you're assaulted on the red carpet."
It's understood the women all filed police reports against each other and one insider said that Momarosa was "a little shaken up."
The source said that Omarosa and her mother now plan to get a restraining order against her one-time reality show co-star.
"I am deeply saddened by Claudia Jordan's actions at the BET Awards," Omarosa told Radar in an exclusive statement.
"After all that my family has been through this year she should show at least an ounce of decency and respect.
"I am not surprised with all of Claudia's financial problems -- her bankruptcy -- that she is looking for an opportunity for a pay day."